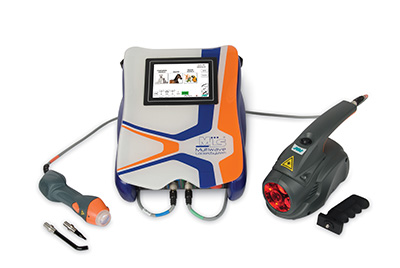 Dr Dan uses the Cutting Edge MLS Evo Therapy Laser. The newest in technology allowing for faster pain relief, more precision dosing and more safety.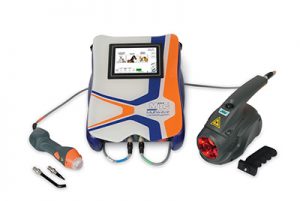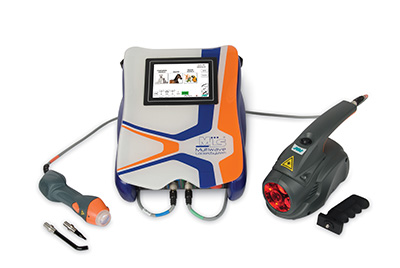 Two probes allow for more options for treatment, bigger areas, smaller pinpoint areas and even stimulating acupuncture points.
Is your horse sensitive to needles therefore prevents the benefits of being able to use acupuncture? No more! This laser is able to stimulate acupuncture points in a short period of time with no pain and minimal sensitivity.
The most common uses for laser therapy is to reduce pain, inflammation, swelling, joint stiffness, and muscle spasms. It also increases circulation and helps in the healing process for infected wounds and non-healing wounds. Also to stimulate acupuncture points for a pain free acupuncture experience.
More info about the Laser itself – http://www.celasers.com/veterinary/mls-laser-therapy/faqs
The laser can be used in conjunction with chiropractic or acupuncture treatment for an additional cost or as a stand alone treatment. Package pricing is available.