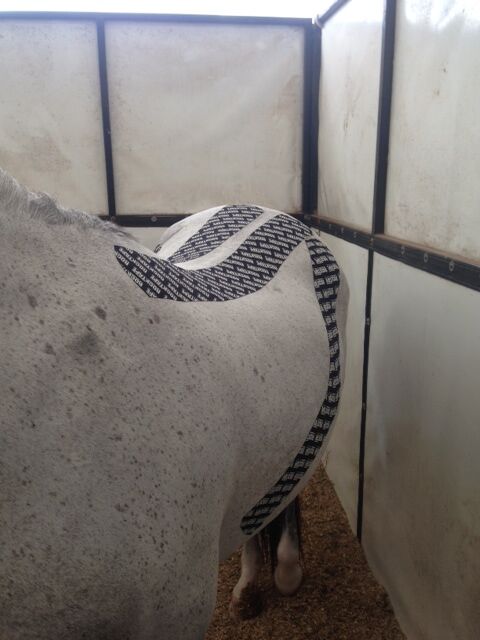 You may have seen the tape on athletes shoulders, back, or legs in the olympics or on a professional sport field? Well it is now available for horses.
Kinesio Taping has great effects for the performance horse or even a pleasure horse that has injured itself. The benefits are –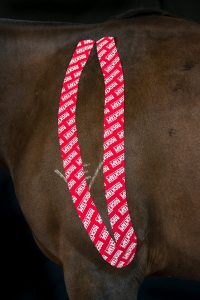 Reduces the sensation of pain
Decompresses swelling
Delays fatigue
Normalizes muscle tone
Distributes physical stress
This type of therapy really helps resolve secondary issues coming from compensatory problems resulting from a primary injury. For example a horse strains its suspensory ligament, the tape can help with healing the suspensory and also can help with muscle strain in the back, neck, shoulder or hip as the horse was not walking normally because of the injury causing strain or stress in those muscles.
For more information on the Taping itself – RockTape Equine