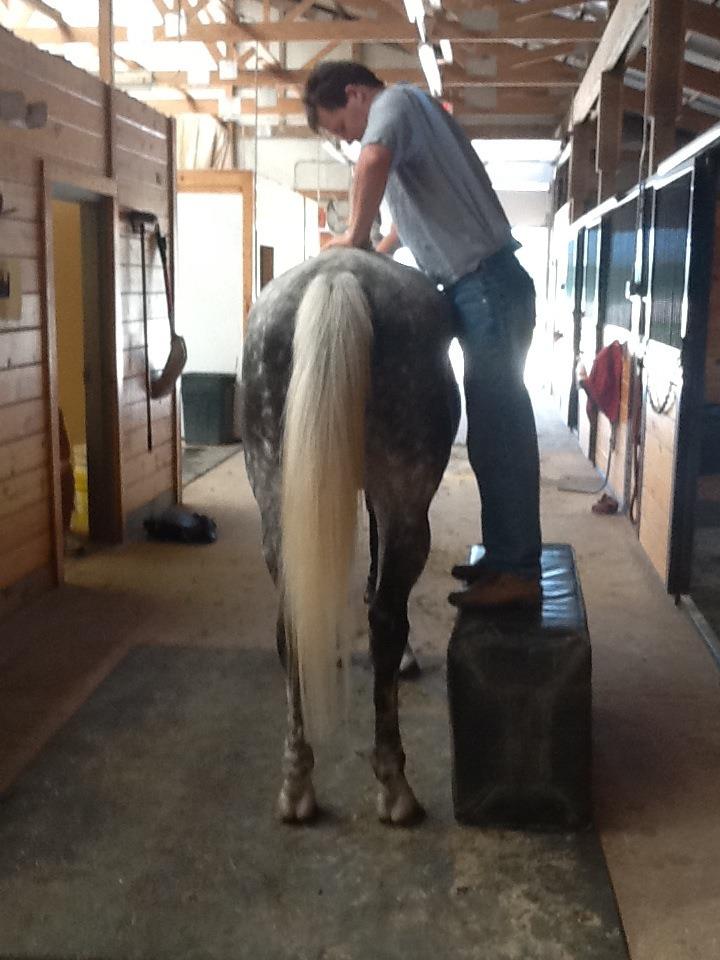 Studied and received a certificate in Animal Chiropractic from Options for Animals.
Certified by the American Veterinary Chiropractic Association in 1997
A combination of chiropractic, spot massage, stretching and acupuncture is used to rebalance the horse to affect its movement to allow it to be more effective, efficient and comfortable.
Which types of horses benefit from chiropractic? Dr Dan's patients include performance horses, trail horses, older horses, injured horses and horses who's owners wish to have a more holistic approach to their horse's health. Performance horses – dressage, hunter/jumpers, eventers, barrel, western pleasure, Saddlebreds, Arabians, Draft pullers and carriage.
Articles about Chiropractic